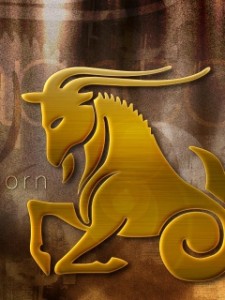 The Horoscope of the New Moon in Capricorn is all about long term planning, but with many misunderstanding and mis-linking around our projects.  The Sun and Moon conjunction in the early degrees of Capricorn want to create a plan, one that will hold on at least throughout the next year, and if possible, for longer. The harmonious aspect to Jupiter adds hope into this mix,  hope wants to be grounded into real life.
Mars, and Mercury, the doer and the communicator are not in any major aspect to another planet, signifying that as much as we want to work hard, make an effort and go for our goals – we find ourselves unable to explain those even to ourselves or to take the first step into materialization.
Saturn, the ruler of the Sun and Moon conjunction is finishing its tour of Libra soon. When you combine Capricorn and Libra you get the justice system on all its branches: The law makers, the law enforcers, and the Judicial system. All of the above are coming into the forefront all over the world. Politicians are pushing for laws, Law enforcers are looking for power, and the courts are filled beyond capacity with problems and crimes that are hard to solve.
This new moon will not solve any of these problems, only highlight them, and make them more apparent. You can take this issue into your own personal life:
What are the laws you live by?
How do you enforce those upon yourself?
How do you judge yourself?
In this horoscope,  Venus in Aquarius could add some insight into what is fair and unfair, friendships that can transcend personal desires, but its only aspect is a squre to Jupiter, which serves to increase the seeking of pleasures no matter what the consequences are.
The square is considered a hard aspect, but is not always so. It means that there are two energies in the present conditions that are in conflict. A square means that one cannot rest and hope for the best, but must take action and change his circumstances either by choice or by someone else's choice.
For all who read: Yes, you want to start living your next phase in life, but the world is not yet ready for it. In January the best is to keep what IS working in your life working, and maintained, and concentrate as much as you can on fixing whatever Does hold value to you and can serve you in the coming year.
Happy Holidays!
The new moon takes place on Dec 24, 18:06 GMT, 2° of Capricorn.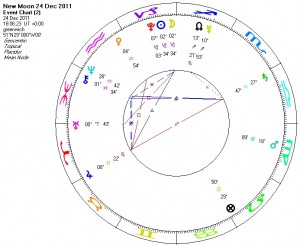 Capricorn
Element: Earth
Modality: Cardinal
Ruler: Saturn
House: 10th House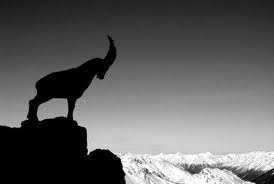 People very often misunderstand the Capricorn; they call them hard, they say they lack passion, and are sometimes very much offended when the Capricorn seems to prefer to behave according to décor than to show their real feelings.
This is all because some of us are in charge of upholding the systems, managing society, and offering a common ground for all to live upon. This is indeed a hard task, one that is usually not recognized, and does not get much acknowledgement (something that Capricorn actually likes).
Just think for a while on all our leaders, we take it for granted that we can lash out at them, we laugh at them and we criticize them, what we don't do is take their place agree to take the responsibility that they are having and manage our world.
We get here to an important Capricorn trait one that is so needed these days: responsibility. Each and every one of us has a Saturn in our charts, we all have Capricorn as well – those two ask us for one thing: to be responsible for our actions (our speech and thoughts as well).
In this new moon do yourself a favor, don't wait for anyone else to lead you, take responsibility over your  own life.
New Moons:
New Moons are a good time to concentrate on seeding. Take a look at your chart, locate the 2th degree of Capricorn (by house) and think which dedications are already in this area of your life. This is a good time for beginnings, and outgoing activity. Anything that is under the rule of Capricorn can also come to the forefront.