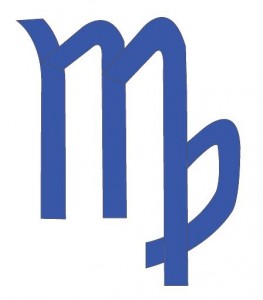 | | | | |
| --- | --- | --- | --- |
| | | Ray | Name |
| Constellation | Virgo | II | Love-Wisdom |
| Constellation | Virgo | VI | Idealism. Devotion |
| Orthodox Ruler | Mercury | IV | Harmony through Conflict |
| Esoteric Ruler | The Moon | IV | Harmony through Conflict |
Virgo is the sign where those born under it learn how to serve. The energy of the 2nd ray combined with the 6th ray are very idealistic, very active in their pursuit of a perfect world. Those two energies combined give the Virgo their basic inclination to the industries of service to others. Yet, many Virgos direct this service first of all to themselves, to the ideal of their own life where they are able to be in control. This of course causes many frustrations to them and to those around them.
Many born in Virgo are very controlled personalities that strive for self importance. Yet, in Virgo they learn how to step aside and leave the stage for others, while they concentrate on doing what need to be done, taking care of all that needs care, fixing and all the while learning that real value comes from what you give and not what you get.
As long as Mercury rules they are cold, prone to deal only with bare facts and therefore not see the real significance or meaning of their lives and what they do, they fail to get the organization they so crave due to undeveloped wisdom.
Yet the 4th ray energy of Mercury makes them very open to other people, and it is rare to find Virgos who are secluded, many of them are on the go continuously as Mercury and the 4th ray pushes them into more and more experiences, more and more service to give to others.
They are far more idealistic than their first impression implies, and they are mean well and enjoy hard work and precise work more than any other sign. Yet they keep getting lost in details, and this idealistic point of view keeps on clashing with reality as it is, and as their vision dims, they become cynical, bitter, critical and cold.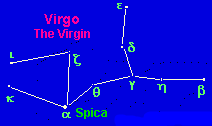 As their conciseness elevates and they come under the moon (veiling another planet) as their ruler,  they develop the capacity to nurture themselves and others, the ability to heal with the known medicine of the time, the ability to accept the defaults of human nature the same way a mother accepts her children unconditionally. They no longer strive for an idealized goal lying far above and ahead, but are able to concentrate on the immediate need and come up with the best solution for it. They no longer protect themselves with too much information and words, but are able to just let the love show. They no longer care about being important, but know their real value comes from their service to the world.