The horoscope of the coming new moon is yet another uneasy one. Frustrations of all kinds will be felt by all of us. Virgo looks for perfection, and on this lookout, everything that is not perfect is standing out with its shortcomings and errors.
Virgo is not a violent sign, nor is this horoscope suggests any violence, this one highlights one of Virgo's hardest to deal with traits and that is criticism. We will all fall into the trap of criticizing with the accompanying: "I just wanted to help" and not realizing the damage our words are making both to the person we are trying to help and ourselves.
This configuration of the sun/moon/mercury in semi-square to Mars, and to Venus both of them squaring each other, suggest that this will be very personal. I have seen too often this Mars Venus square as a tendency to hurt those who love you most, and in this new moon we will see the imperfections of our nearest and dearest.
Being human is being imperfect, and the other side of Virgo, the side that knows how to help, what medicine to administer and when to take it, is the side to call upon in the next two weeks.
The rest of the chart suggests dealing more and more with the issue of energy usage. Virgo is the sign that strives for efficiency, for the right use of resources and we all know how much Virgos hate to throw away useful materials, or simply spend resources on unimportant stuff.
On a global scale we all realize that our way of life cannot go on. We produce too much waste, too much garbage. Many people go hungry, while many others throw away food – this cannot go on, even if politicians like it. So, expect some issue with waste to come up both on a personal level and on a global level.
The new moon takes place on September 16, 02:10 GMT, 23° of Virgo.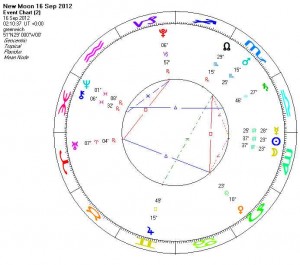 Virgo
Element: Earth
Modality: Mutable
Ruler: Mercury
House: 6th House
Virgos are the true doctors of the zodiac. Its opposite sign Pisces brings with it the healers, but we all must appreciate medicine as practiced by Virgos. Western medicine with all its flaws has still managed to prolong life, save life and even bring a better quality of life to many. The way towards this was by following Virgos' traits: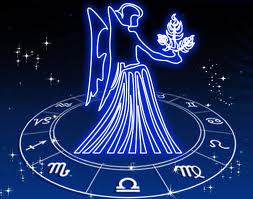 Keep a strict routine of eating right, excising, and if necessary take medication on time. The Virgo's way of living with the clock and making the best of every minute can drive other signs insane, but it does have some benefits in the long run.
Other Virgo's traits are the need to analyze every bit of information that comes their way, this analysis does come on the expense of feeling and even stops the intuition. Yet, correct analysis can bring with it the greatest breakthroughs in thought and in the making f tools and gadgets that ultimately change our lives. Correct analysis is also the goal of the practice of meditation.
Living with a Virgo has its challenges as discussed earlier, it also has some huge benefits, since Virgos are kind, they do want to help, and they are there for you, bringing you exactly what you need when you need it. We can all learn a lot from these traits, especially the humility that so many Virgos have, while they are doing the right thing for the sake of doing the right thing.
New Moons:
New moons are the time for seeding. Find the 23° of Virgo in your chart by house, and this will be the area to start anew in the coming two weeks.