The 5th house in the horoscope represents your FUN, or what should be the nicer parts of life. Under the 5th house we find your creativity, your unique expression, romance, and children.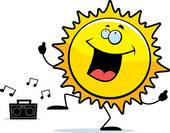 Houses 1-4 are dealing mostly with a person's relationship with himself, and his abilities to live in the world at large, the 5th house is the first house in which all these assets are being performed and fine tuned. The 5th house therefore, is a continuation of the 1st house. Here, the soul is not seeking to find out who she/he is, rather the soul would like to self express.
The 5th house in the horoscope is the house of being. Its contents are sought after by all of us: to have a child, to carry out a creative project, to fall in love, and to Enjoy! So, why do we find it hard to understand and live this house? Well, somewhere along the way we all became "adults", we were taught to refuse our spontaneity, and yes, the 5th house has the potential to change your life in an instant, and you can't go back. Having a child changes your life, falling in love also, as well as feeling exuberant and gambling your savings away, or investing in your dream project.
The 5th house gives you a taste for what could be, a dream to try to live, a movie that you would like to be your life. The major risks of the 5th house are: excess in food, gambling, alcohol, romance and all the good thing in life that should be enjoyed in a responsible manner. Another risk is staying shallow, never really diving into one area and developing yourself. Living in a dream world, rather than the real life that you have.
Planets in the fifth house horoscope:
Sun in the 5th  house: You have many creative talents, and it is hard for you to express them all. You are spontaneous, fun loving, and great to be around. You love to party, and you sometimes don't know your limits. You love Drama, and you make a small drama out of every small incident. You are used to being notices wherever you go. Please remember that not everybody is as open and trusting life as you are. You get along great with children because at your heart you are also a child.
Moon in the 5th house: You love to be in love. You love to dream, and act yourself in different roles. You are far more naive then you think, and beware of splurges of spending on things you don't need, or gambling. You love to go to the movies.
The soul is playing out feelings. You can be very dramatic at times, without any proportion to the event itself, you are also very honest about your likes and dislikes to other people. Others like your openness and playfulness (if it's not on their expense). It is very hard to put you in any too structured regime, so make sure to have a routine that is open and flexible.

Mercury in the 5th house: You communicate with a lot of drama. You could turn this into a profession.  You love talking and you do it with a lot of gestures. You will need to have a lot of talk, music, and interesting things around you all the time. You should learn the difference between a story, and truth. You always exaggerate your stories, please remember who your talking to before doing that.
Venus in the 5th house: You know how to enjoy life. You have an artistic talent, very good with kids, and probably a great lover as well. Please remember not to over-indulge in anything that might lead to excess (food and alcohol to begin with). Overall you do have luck in life. Make sure not to be shallow, to love honestly, and learn something from your romances.
Mars in the 5th house: You love to have romances, and can have a few at the same time. For you temptation is the best sport, and while you do have artistic talents, they are used to allure, rather than to enjoy art. You can do well in sports, in movies, and working with teen aged kids.
Jupiter in the 5th house: You feel like you have a role to play in this life. Sometimes you feel special, beware not to think that you are above the law. You do have talents, and you do have luck, the luck of being in the right place at the right time. Make sure to use it wisely and not to over rely on it in gambling, and in romances.
Saturn in the 5th house: You have relationships, real ones and not affairs. You work hard on your artistic talent to develop it; you work hard to "make your luck". You are cautious, and don't like to take risks with alcohol or gambling. Your children will come either too early, or too late. You could become a great lover, artist, and fun loving person, but only after you work and develop those talents.
Uranus in the 5th house: You love to associate with odd types. You don't enjoy "regular' romance, yours have to be different. Don't count on your luck too much since it is undependable. Your talents are very unique and probably ahead of time. You enjoy risk taking excursions.
Neptune in the 5th house: You love children and you can be a parent to children that are not biologically yours. You prefer to see the good qualities of people which is great as long as you remember that not everybody is like you. You love stories, movies, and theater. Don't count on any artistic talent to support you.
Pluto in the 5th house: You are learning how to love, therefore you will go through periods of many love affairs followed by periods of celibacy. You are also learning perspective, and on the way to it, you will either over dramatize, or play like you don't care when you should. Your artistic talent will probably stay a hobby, not a supporting work, but you will do good with children that are not your own.