Overall Sagittarius horoscope 2019
2019 is the year in which Jupiter, your Sign's lord and the planet representing expansion is traveling in your sign, and making all of you enthusiastic, optimistic, and welcoming opportunities for growth in all areas in life.
Jupiter influence is the best of them all, but as with any other thing in life, it must be handled correctly. An opportunity still requires the Sagittarian to take action, and not just dream about that action. Jupiter can confer the insights, the mind expansions, and the larger than life feeling many Sagittarians always seek. Yet, it is best to somehow keep a proportional perspective on life and not exaggerate in your expectations, or your intake (food, alcohol etc.)
Many Sagittarians are used to taking time off to themselves, and this year this tendency is part of the overall makeup of 2019, and will be even stronger. Yet, for the Jupiter energy to have a long lasting effect, it might be better not to disappear too much, and meet those opportunities, and the commitments they bring with them.
Overall the tendency of the other signs for this year is to limit people, and other forms of activities or just the energies entering their lives. In your case, this is different. With the Jupiter influence you will be the only sign that brings in more this year than in previous years. Again, as long as it's not harmful energies, you can have a great year.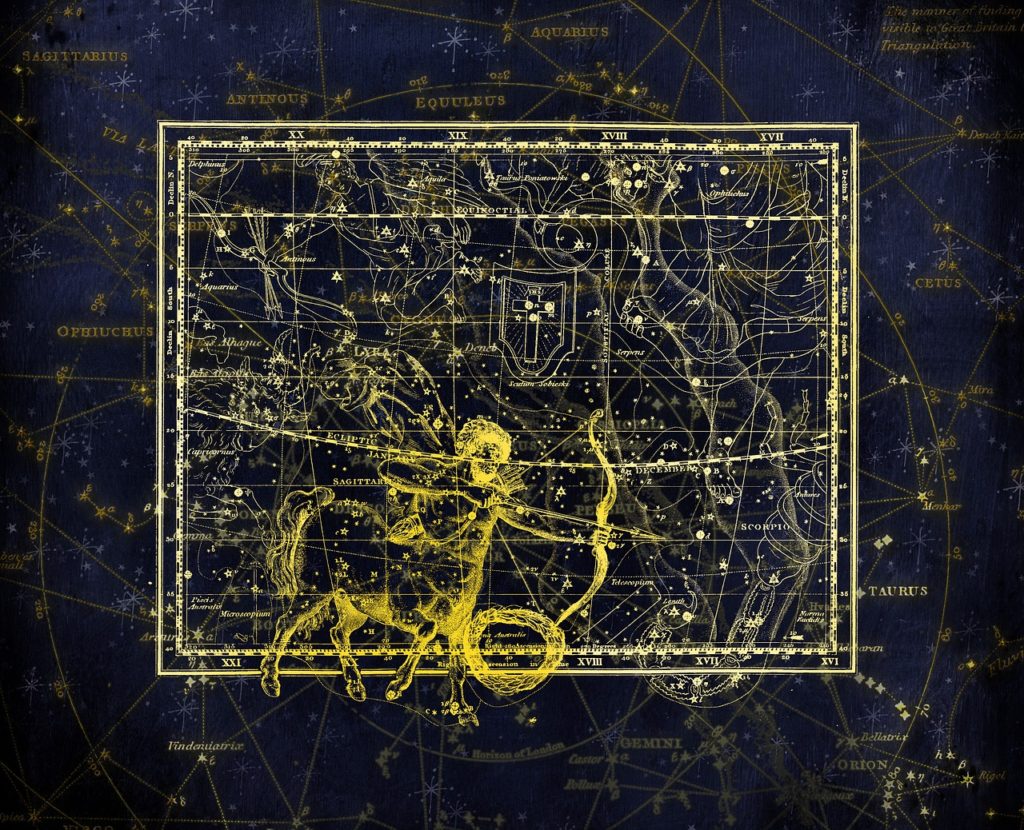 Career horoscope Sagittarius 2019
In theory this year can be the one in which you do make a career move towards growth and expansion. Many Sagittarians that will feel that they have nowhere to move forward to in their current job, will look for and find other areas to grow in. others will prefer to have more time off to themselves and their other activities, and will reduce their workload for more free time.
This is a year in which the Sagittarian Charisma is at its best, so those that have careers which require their shining presence will do better this year than in years past. Sometimes, just the sheer optimism and positive attitude is all that you need to make a step ahead, and this year will be one in which this can happen.
Just one word of caution: there is always next year, so don't make investments based on hopes and optimism, but rather on real talent, skills and possibilities. After saying that, it is the year to make those investments that turn into a thriving business later on.
Relationships horoscope Sagittarius 2019
With the Sagittarian charisma at its best this year, many who have kept to themselves for the last 3-4 years will find themselves going out more, meeting new people, connecting with them easily and forming new relationships.
Those who are in committed relationships may see an expansion in the family with new babies arriving, or more people joining the household. The trend is towards opening up, getting involved, yet refusing to make commitments.
Sagittarians are notorious for their aloofness when it comes to commitments, and this year, it will be even harder to keep them around. They will want to experience, and will hate the feeling of being tied up. This is the year in which any amount of freedom will seem to be not enough.

Sagittarius Astrology Direction for 2019
The overall trend of 2019 for Sagittarians is very optimistic. The energy of increase is here for the year, and it will make most Sagittarians demand more of life, than they have before (and they always demand more of life than other signs). Some will make great strides, others will just enjoy a year of exuberance, but without much real increase in their daily circumstances.
This is a year that can open up many avenues for many Sagittarians, the best to do this year is to remember that there is always next year, and any exaggeration beyond your real abilities will be found out next year, and therefore its best not to make promises you will find hard to keep in the future.
Each one of you is unique and is under many different zodiacal influences, order your PERSONAL horoscope for the year ahead.
It is time to braden your mine: study astrology at The Wisdom of Astrology.com