Scorpio Overall Horoscope 2019:
Last year was a filled with energy for many Scorpios, this year the energies slow down a bit, and many Scorpios will feel a bit empty. The overall energies of 2019 seem a bit boring to many Scorpios, and therefore each one will find his or her way to add some interest and action into their lives.
The first half of the year will especially seem a bit "grey" for many Scorpios, and they will try to add color either by taking up some artistic project, by watching a lot of TV dramas, or trying to study something new.
Those born between Oct. 24 and Oct. 31will experience changes and a need to give more freedom to other people in their lives. The changes will be initiated by others, and the Scorpios will react to it, each in a different manner.
The overall energies of 2019 are easy to manage by most Scorpios. The tendency towards having fewer people in life, and having deeper relationships with those, is something that most Scorpios are comfortable with. Overall, this is a year in which many Scorpios that are used to stay behind the scenes will manage to go out more, take a more central visible role, and even enjoy it. This started last year and will continue into this year as well.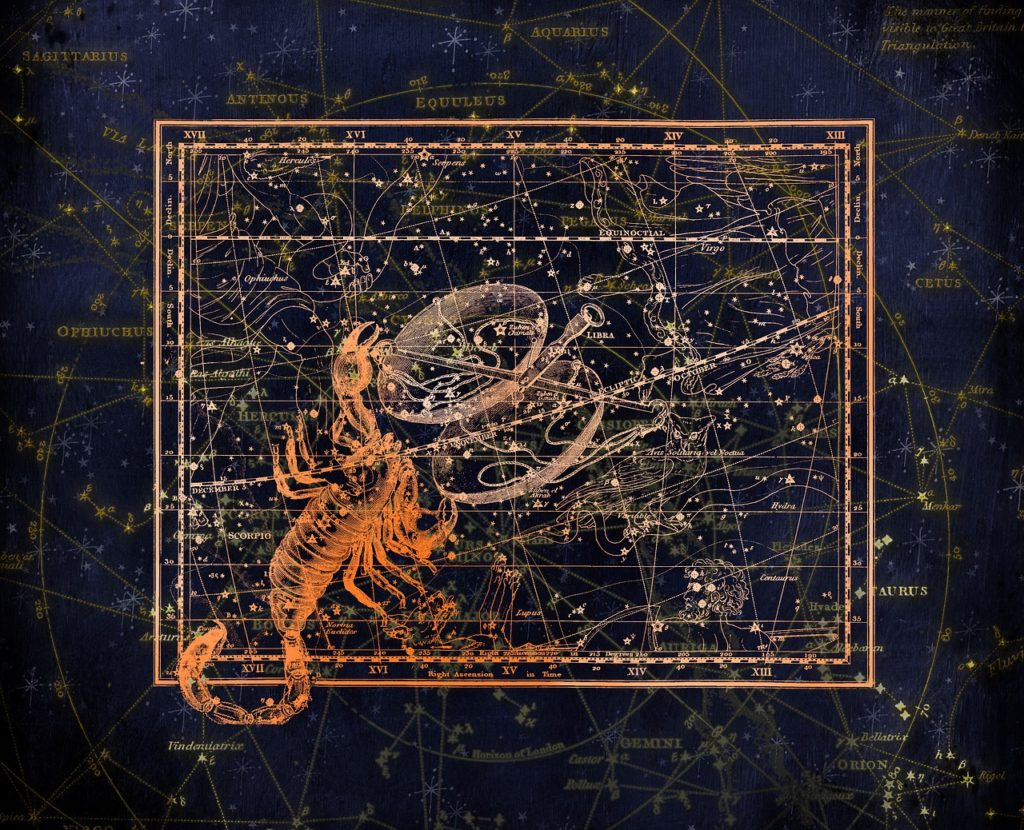 Scorpio Career Horoscope 2019
2018 was the year of the big career change, this year is the year of adjusting to those changes. Many of you will feel throughout the year that you are not getting enough for what you are putting in, and this frustration will drive you to take even more initiatives than before.
The feeling of frustration will also send many into deep thinking and questioning whether they are on the right path for themselves. The internal discussion will most likely not affect much of the outer activity, and the majority of the Scorpios will not make a big career change, nor is it recommended. As the year progresses, it will become a bit easier financially.
Those born in the early degrees of the sign, will make career changes, many will have to work for themselves for a while, others to come out and meet more people on a regular basis, this is a year that will benefit those that are not hiding.
Scorpio Relationships Horoscope 2019
The overall tendency of 2019 is beneficial for the Scorpios that are already in relationships (again, except those that were born in the early degrees of the sign). The Scorpio charm will be strong this year, and anyone looking for a relationship will be able to form one easily. The only "problem" is that many single Scorpios will refuse to make any compromises, and will not give other people an extra chance.
Many Scorpios will say that they prefer to be alone or with the few people they are comfortable with, and yet throughout the year will find themselves meeting more and more people and forming relationships even if they are not that interested in them initially.

Scorpio Astrology Direction 2019
The overall trend of 2019 energies seem to not influence the Scorpios directly, and therefore you will get more freedom of choice than you are used to, or have been used to in the past few years. For many Scorpios tis will seem a bit boring, and they will seek action and activities more than they usually do. Some will enjoy these, others will find themselves sliding in questionable directions and must learn to be content when life seems a bit dull.
It is a great year to find depth in personal growth and personal chosen activities such as artistic expression of any kind. Many Scorpios are interested in Psychology or the occult, yet those, may also seem unfulfilling this year.
The second half of the year is far more interesting than the first half, with a feeling of direction and on the right path slowly gaining in strength. .
To find out the area in life that will demand a new attitude from you, you are welcome to try out the Personal forecast.
NOW YOU CAN STUDY ASTROLOGY ONLINE: The Wisdom of Astrology